Harri Smith is a multi-disciplinary artist & designer working within a conceptual realm & primarily lens-based methods. Recently graduated with a First Class (Hons) in Photography from Manchester School of Art, she is currently based in the North-West of Engalnd.

With experience in Communication & Graphic Design, she considers herself a 'designer looking through the lens' when it comes to her photographic practice. She explores this with a graphic eye in many of her projects, forseeing layout & context from the conception of image.

She is actively engaged in creative & conceptual work within a music environment & continually looking to expand & diversify within this industry. Directing, producing & collaborating on a variety of projects from music videos, photography, promotional graphics & artwork.

Striving towards immersive experience, her most recent personal work is primarily concerned with considering & questioning what photographic practice means today through addressing ideas of identity & place. Taking inspiration from theories surrounding Walter Benjamin's 'aura', she investigates the effect of multi-sensory stimulation in order to evoke the recollection of memories. With a particular interest in olfactory art, her work centres around tangibility, materiality & often includes audio-scaping.
She hopes to present work that provokes thought & evokes emotion, taking particular note under current circumstances, of how impactful immersive & interactive art can be in times of isolation & distance from 'normality'.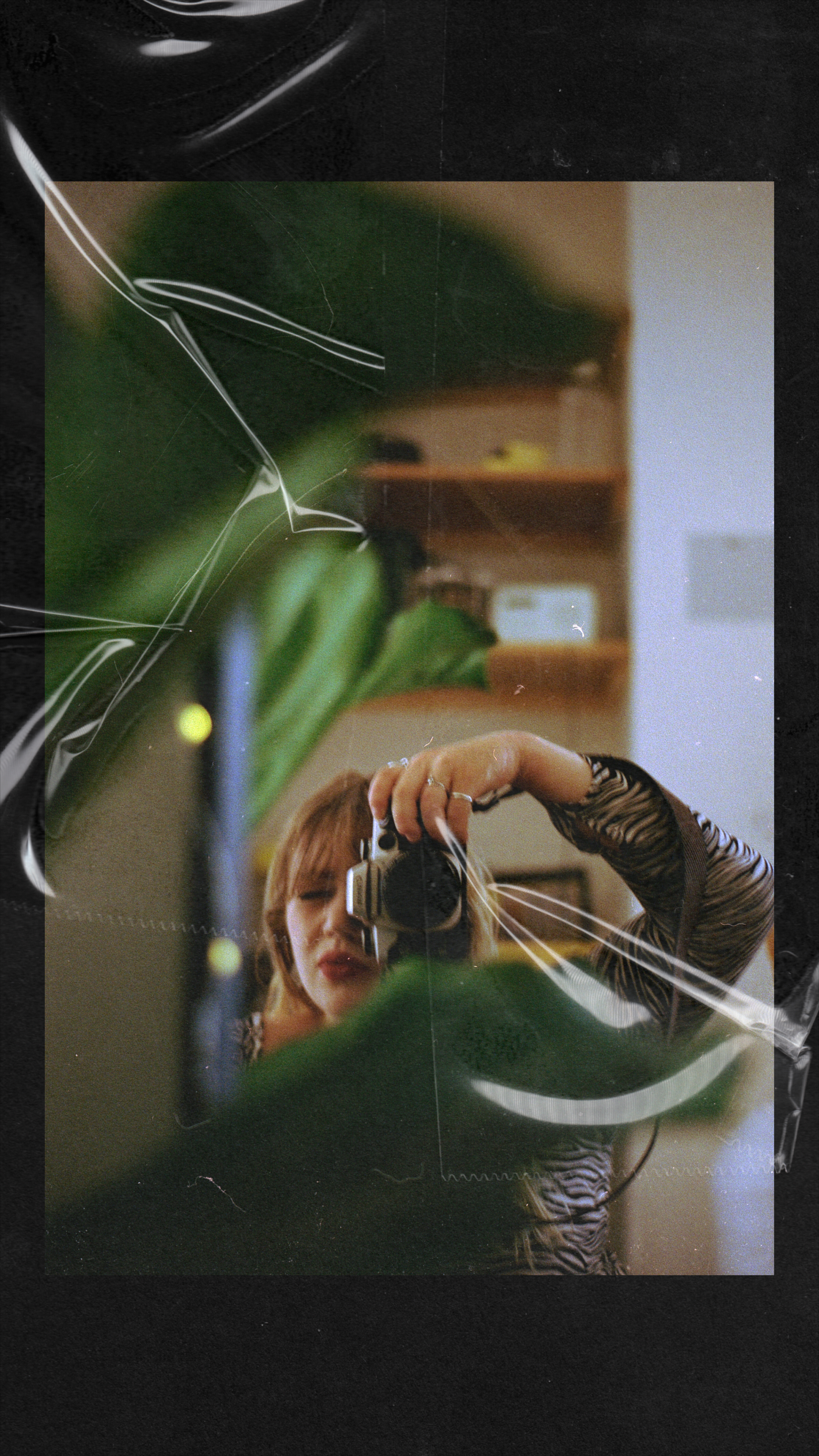 EDUCATION

2018-21 : BA (Hons) Photography
Manchester School of Art

2017-18 : BA (Hons) Communication Design
The Glasgow School of Art

2016-17 : Art & Design Foundation Diploma
Manchester School of Art