'THE ANTICIPATION OF FORGETTING' : : FMP

Manchester School of Art - Photography BA (Hons)
Third Year Final Major Project

35mm Photography
GAN Imaging
Soundscaping
Olfactory Practice
Moving Image
Design
Handcraft/Bookbinding






Selection of work from project entitled 'The Anticipation of Forgetting' that explores a multi-sensory understanding of our relationship with photography as a medium. Inspired by Walter Benjamin's theory of aura and a curiosity for the human relationship with nostalgic memory, this work investigates a collaboration of odour/audio/visual elements and the role these play in our recollection of memories.

Through olfactory art practice, image making & sound-scaping, this body of work concludes in a proposal for an immersive installation that strives to evoke emotion through multi-sensory stimulation. In a space where each of these elements flow around one another on varying time loops, the environment is ever changing, much like the human nature of remembrance.
EXHIBITION CATALOGUE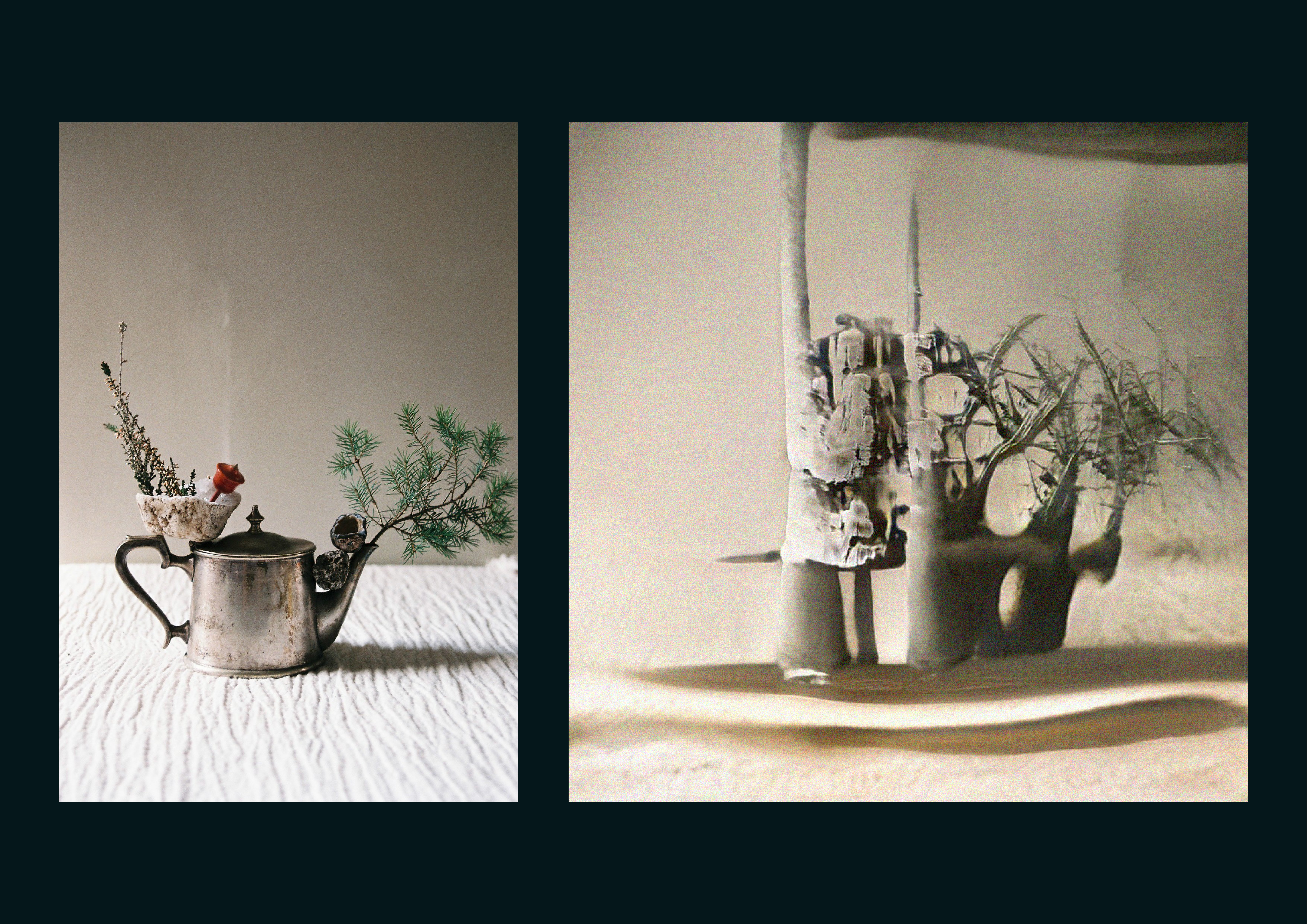 ^^CLICK IMAGE FOR AUDIO LINK^^